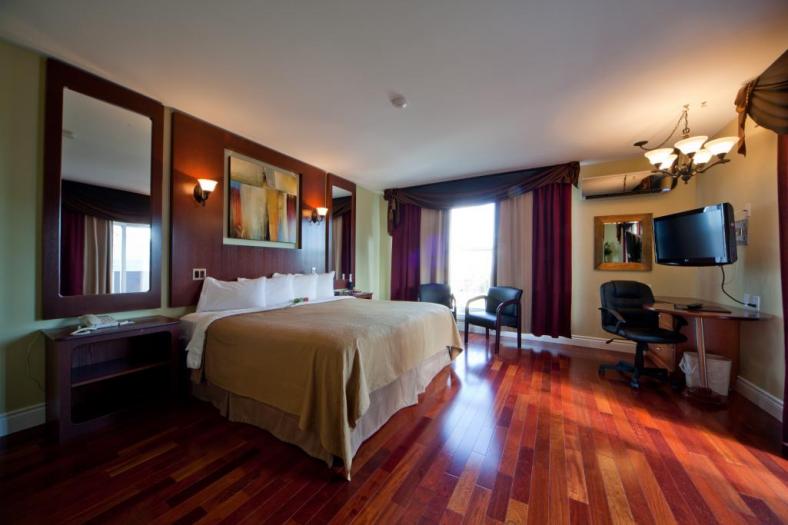 A Niagara Falls hotel that has a little something for everybody
Whether you're visiting Niagara Falls for a vacation, a weekend getaway or just staying a couple days for a business trip, this Niagara Falls hotel has a superb selection of clean, comfortable and spacious guest rooms for you to enjoy. We also provide Free parking and have amenities set up in every room to help you start your day.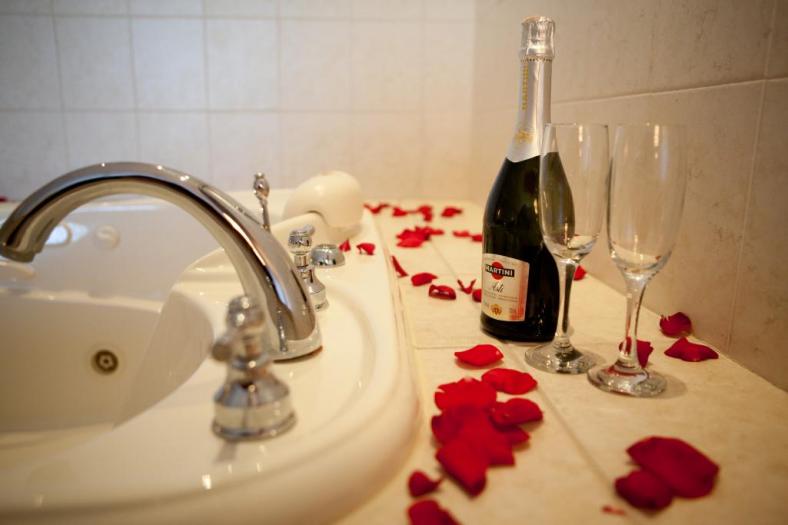 If you're looking for a more romantic setting, then choose one of our Luxury King Rooms that comes with a fireplace, so you can snuggle up with your honey, while sipping some warm hot chocolate. If fireplaces aren't what you are looking for, we also have Luxury King Rooms that have a jacuzzi tub for two. Soak in the warm, soothing water of Niagara as you sip some wine for a truly enjoyable romantic night.
If you are coming to Niagara Falls for a family vacation, then you can select one of our new Boutique Rooms with hardwood floors and comfortable queen size beds. Our rooms also contain plasma TVs and free high speed internet to keep you and your kids entertained as you either take a break during the day or want to do something less active at night.
All rooms are equipped with personal vanities to start your day. A hair dryer for those times where you need to rush to go out. A full ironing kit to get rid of those wrinkles on your clothing; and a coffee maker to give you that boost of energy in the morning.
All rooms also provide individual climate control, so you can set the temperature of your room to your liking.
We also offer free deluxe continental breakfast for all our guests. Our breakfast includes some of the usual fixtures in Canadian breakfast such as hot scrambled eggs, cooked sasuages, waffles, cereal, toast, juice and muffins.
No hotel in Niagara Falls would be complete without great customer service. Our mission is to provide excellent customer service for all our guests and to make sure each and every guest we have in our rooms has a wonderful experience with us.